Ep. 4: French Follies, #MaximumCovfefe and Bryce Harper | Easton, Feehery, & Belmar
Posted on June 2, 2017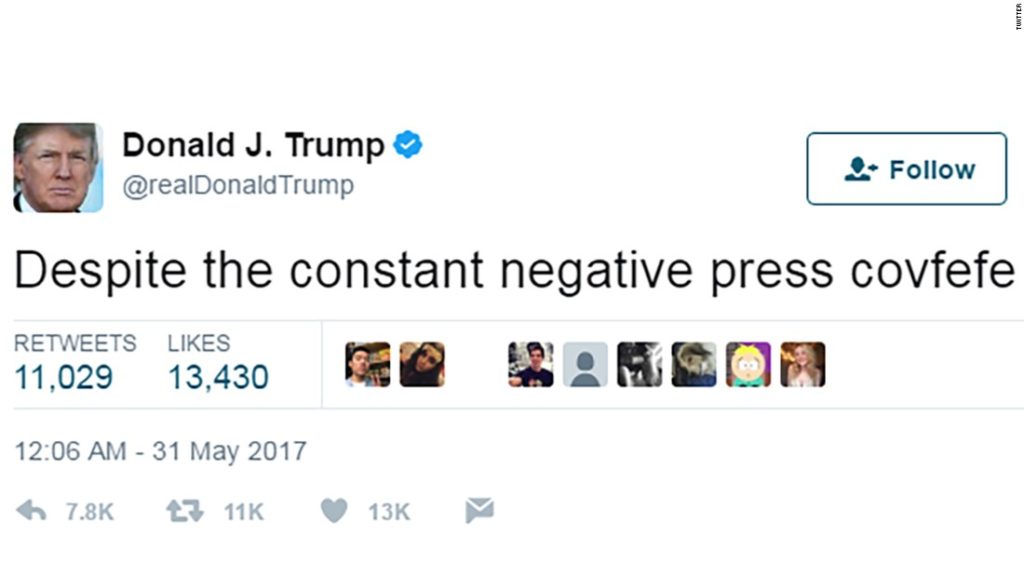 Transcript:
Montmartre
John Feehery:
The Feehery Podcast brought to you by EFB Advocacy, EFB, excellent for business. I'm your host, John Feehery. I'm speaking to you from EFB worldwide headquarters right around the corner from Montmartre, one of the finest French restaurants in all of Washington, DC. I'm joined by my colleagues from EFB. First, John Easton, the E in EFB, former Senate Chief of Staff Campaign Strategist, golfer, wine enthusiast, and proud Oregon Duck. Hello John.
John Easton:
Go Ducks.
John Feehery:
We played golf yesterday, John you played excellent golf on behalf of school children at St. Peter's School so great job.
John Easton:
Anything for the children. It's for the kids.
John Feehery:
Next up, Adam Belmar, the B. Mr. Belmar is a recovering television journalist, a former radio talk show host, a regular bowler, a former top communications aide to W the President, and a good friend. Hello Adam.
Adam Belmar:
Hello, John.
John Feehery:
Adam, could you tell us a couple seconds about Montmartre, you had dinner there the other night. Isn't it a wonderful place to have dinner?
Adam Belmar:
It is. It's a little tight but it is strategically placed right here in Eastern Market. I actually enjoyed without a reservation dinner at the bar and just great wine selection. Had an amazing steak. They really do great pairings and I think I'm going to be back there a lot, John.
John Feehery:
Now, John Easton, I know that you go to the place right next door, Seventh Hill, which is kind of the magnet for children but you go ...
Adam Belmar:
They're owned by the same group I think.
John Feehery:
They're owned by the same group. John, you've been to Montmartre as well.
John Easton:
I've been there and I like it a lot, I like the atmosphere, it gives you definitely that French vibe. I like, I typically head down to Aqua Al 2 which is a little more Italian but I will definitely like the French.
John Feehery:
Anne who is the hostess at Montmartre is a great friend, fantastic human being. They also own Seventh Hill but I love Montmartre, one of my favorite restaurants. I would advise you to go there if you want some French food near the Eastern Market area. The format of this show is very simple. I offer theories and my colleagues respond to them and offer their own. Like my blog, the Feehery Theory, these theories are mostly about politics but sometimes we will stray off into sports or religion or good wine. Talking about good wine and the French, theory one is French Follies will always have Paris.
Here's my first theory. The President's decision to pull out of the French Accords should have surprised nobody. He campaigned on it, it was central to his election and it was the right decision. I'm going to throw this to you first, John Easton, because you're kind of an environmentalist being from Oregon. What do you think of this decision by the President to pull out of the French Accords and anger so many people in the Fortune 20.
Paris Accord
John Easton:
I think that the conventional wisdom or the elite not only in Washington, DC but around the world have just come out in droves as predicted. I think the Trump administration knew this. One approach could have been to go to the Senate and say, "Okay, let's go to you. We're going to treat this as a treaty and therefore you have to ratify it." I'm not so sure it would have actually gone down in the Senate. If you look at that letter that was sent to the President from those who opposed ... Or those who support pulling out of the Paris Accord, there were 22 Republican senators. That's all, that's all they got.
John Feehery:
Wow.
John Easton:
I think that was part of the reason why the Trump Administration did what they did because I think they knew that ... Well, I'm not sure they were going to get a win in the Senate. I also think that he really wanted his mark on this. President Trump really wanted his mark on this, he got it. Was it a good idea? I think in terms of his America first agenda, yes it was, it was a bold statement.
John Feehery:
Adam, he announced this in the Rose Garden. You're a ... He got some grief for that too. You're not only a television producer but you're also a former White House aide. Was this the right place to do it and do you think it was the right decision?
Adam Belmar:
Well, as the former White House Production Chief I'll say I like very much that they did it outside. It was a beautiful day, it was an excellent use of the Rose Garden. It was, as a Republican and as a strategist and as an American I believe absolutely the right thing to do. It was a non-binding treaty that everyone and their brother was already cheating on. It is putting unbelievable restrictions on business and it was part of the President's campaign, he said he was going to do it, no surprise there.
He's looking at deregulation and improving the ability of American businesses to do what they need to do and to generate energy and bring energy costs down. There was no negative result politically on this I think for the President. It's going to help him with his base, it's going to help him get reelected. It shows that he's willing to do the tough stuff and I supported him. I thought all the way around except for the fact that it was just overly long. Once you've said it and you've given your economic reasons for this he should have just wrapped it up and been done but I applaud the President.
John Feehery:
You know what he did do is he gave the middle finger ... As someone wrote, I think it was Michael Grunwald, to all of the elites, especially the elites, not only in America but especially in Europe. There is some element of satisfaction that the Trump voter gets from that. However, on the other side I've been actually pretty surprised by the companies who were really in support of this who were really opposed to him pulling out.
Adam Belmar:
Don't you get a sense that a lot of these corporations felt like they had to be on the right side of history and that's why they're all doing what they're doing?
John Feehery:
I think that's exactly right. I feel like, I think they get a lot of grief from their shareholders. I do think that this is one of those things that plays very poorly in the salons of the New York elite but everywhere else people A, either don't care, don't even know what it is, or B, are happy that they don't have this wealth transfer. It would be a wealth transfer from American taxpayers to the rest of the world.
Adam Belmar:
He made that case, he made the economic case. He did not touch the science. We did not have a debate yesterday about climate change or global warming. What we had was an economic America first case for why staying in this treaty was inconsistent with the Trump doctrine and therefore was not what we're going to do going forward, he did that well I thought.
John Feehery:
John, do you have any thoughts on this?
John Easton:
My only other thought would be that part of the reaction to this from critics is, "Oh, the United States is losing stature in the world because of a failed leadership on environment." We are the largest military in the world and we are the largest economy in the world. We are a quarter of the global economy, we're not losing our stature in the world.
Covfefe
John Feehery:
I think that's right. I also think that we're not the biggest emitter anymore, the biggest emitter is China and so they've got to clean up their act. I think we're fine. Theory two, covfefe.
John Easton:
Covfefe.
John Feehery:
My theory is that the President's late night tweet was hilarious and meant to distract the public from many of the more pressing issues facing the country. I think the President late night predicted that he could text something or tweet something and have everyone talk about it, and he was right. Adam Belmar, you are a presidential historian. Do you think that the President was screwing with us or do you think this was the tweet version of a butt dial?
Adam Belmar:
I think it was the tweet version of a butt dial. It was so clearly a typo but you know what? It was ... Because the President is always messing with us and that's one of the things that we will be 10, 15 years from now studying the virality of the presidency as personified by Donald Trump in the same way that historians have focused on television and the presidency of Kennedy. This is a complete boundary pusher in every sense. He did a typo, it went viral. Then he comes back when he woke up and he wrote another tweet saying, "What in the world does covfefe mean?" Then he writes enjoy. Then, and this is the thing that just to me Shawn Spicer is a dead man walking over there, he decides that he can't just admit that it was a typo. He says, "A small group of people know what the President meant." I mean, give me a break. This is the funniest, most enjoyable element of politics and Trumpery in Washington this week and I say we should continue with maximum covfefe.
John Feehery:
John Easton, you are someone who knows the Senate well, you know political leaders very well. What's your kind of thought on what they're thinking about a President who tweets out covfefe and then messes with their head all the time? You think this just makes him even more of a bizarre figure or do you think members in the Senate and the House are kind of amused by this whole thing?
John Easton:
I think it just confirms that the media will chase after everything Trump. This is the equivalent of throwing a spicy steak out to a tiger to see if he'll go get it and they went and got it. Listen, I was at lunch just down the street at Sonoma, another fine establishment down on Pennsylvania Avenue. These two patrons were talking about covfefe and I actually had to move tables because I didn't want to hear this any longer. It is something to do about nothing and that's what's so funny about it. This is like a Seinfeld episode. That whole Seinfeld series was about nothing and everybody went crazy over it.
Adam Belmar:
You want to hear something that's interesting? I will channel my inner Christopher Brown as he's not here with us this week. Within five hours of the tweet you could not pick up a URL that started with the word covfefe on the internet. Dot com, dot org, dot net, dot anything, it was gone.
John Feehery:
Adam, did you try to do that?
Adam Belmar:
I will admit as an advocacy and media professional that taking a look at conversations and being able to utilize trends quickly to communicate is something that we look at very closely so yes, I was definitely looking. I was looking at what people were doing. You've seen a proliferation of covfefe related media on Twitter, Instagram, Facebook, including all the comedy and late night that's coming out of it. It is amazing and God bless Donald Trump, God bless America.
John Feehery:
Yeah. I really wish I would have bought some t-shirts because I think I'd be ... Oh, I think there's still time to buy t-shirts.
Adam Belmar:
It's not too late.
John Feehery:
Not too late.
Adam Belmar:
It's not too late.
John Feehery:
I think the thing we've decided within this podcast is the proper pronunciation is covfefe, is that right?
Adam Belmar:
Yeah. I think here in EFB we're going with covfefe. C-o-v-f-e-f-e. Now, some people are saying covfe-fe, some have said co-fey-fey.
John Easton:
We're going with the French version, just to stay with our theme, Paris.
John Feehery:
Covfefe, right, especially after wine. Although many people have noted this, that he President does not drink so you cannot blame this on wine or any other kind of alcohol. This was just him either screwing with us or just him not being able to type.
John Easton:
I could just imagine the President being in his jammies and being in bed and just falling asleep at the wheel.
John Feehery:
What do you think about this, is Melania, is she watching this whole thing or is she kind of ...
John Easton:
Maybe she typed it.
John Feehery:
Maybe, that could be. Well, I'm glad we brought Melania into the conversation, I think this podcast is better because of it. Theory three, Bryce Harper. Bryce Harper should have been suspended for more than three games because he wanted to throw that helmet at that Giants pitcher and he missed. If he'd hit him he would have been suspended for 20 games. I think it's all well and good when you are angry about getting hit by a 98 mile an hour fast ball but you should pay the piper if you're going to stir the mound. John Easton, you're a baseball aficionado, baseball fan, wise baseball man. From what I understand a very much of a tough coach, especially when it comes to softball.
I hear that you're a task master, I hear that you're someone who's on point, you bring charts, you have workout things. You are someone who's a great, great coach when it comes to softball. What's your thought on Bryce Harper?
John Easton:
I'm not sure I met that guy that you're talking about but I would love it if the girls on my softball team took a pitch once in a while just to get on down to first base but not yet. I do not believe, and I watched that video probably 15 times like most of America. I do not believe that he meant to throw that helmet at all. In fact, I think he made the decision to throw it away instead of at the pitcher so we may have a disagreement there. I do not believe he should have been suspended. I think that they should have doubled the suspension on the pitcher because here's where I'm coming from on this.
You have what's essentially a rock in your hand. You have a batter who's at the mercy of someone who can pitch up to 100 miles an hour with that very hard ball. They are aiming right at you, to the point where you cannot get out of the way. You cannot avoid it, you're going to get hit. That's what he intended and that's what happened and Bryce came after him. I think he had every right to come after him. Yes, I know there's written and unwritten rules of the baseball game but I think that they should make a statement to these pitchers that take aim after these batters, very clearly took aim at him, and decide let's punish who's really responsible.
John Feehery:
Now, keep in mind this guy who pitched ... What's his name, the Giants pitcher? I actually, I can't remember, actually remember his name. He was angry at Bryce Harper for something that happened two years ago in the Playoffs so that's a lot of resentment built up. What Harper did is hit two home runs off him.
John Easton:
In the playoffs.
John Feehery:
In the playoffs, yes. Not a really good reason to throw at him two years later I think. I think he should have been suspended more than Harper but Harper should get suspended more than three games. Adam ...
Adam Belmar:
I'm not a baseball guy. I would just on this theory say okay.
John Feehery:
You don't have much to add.
Adam Belmar:
I have nothing to add. I respect both of your positions, I appreciate when the Nats win but I'm just generally not a fan of violence in sport like this. I'd like to see us come down on the side of, "Hey, let's stop it, let's do more to [crosstalk 00:15:29].
John Feehery:
Well, let me put this at you because I do think that this became the number one story in sports, the Harper fight. Do you think there was adequate media coverage of this or was it over ...
Adam Belmar:
Oh, there was maximum covfefe.
John Feehery:
Was it maximum covfefe?
Adam Belmar:
Maximum covfefe here. I guess if it wasn't for Tiger Woods and his automobile issues it might have even stayed at the top of that list all week long.
John Feehery:
Let's talk a little bit about Tiger. I know this is not a theory but talk about maximum media coverage, I kind of feel sorry for Tiger. I think that he did not have any alcohol on his breath. There is a question as to why he's driving at three in the morning with prescription drugs but sometimes that happens.
Adam Belmar:
Well, I would just jump in there and say that I think that from a public relations perspective that Tiger, who I definitely do not feel sorry for in any way, shape or form, could come out well out of this. You know what? He has just had an experience that so many Americans in a culture where we are over medicated and sometimes have contraindications or are taking things and not well aware of how they're going to affect us. He clearly shouldn't have been operating a vehicle. Whatever happened at that moment he took himself off the road. What people are going to find is that this goes on all the time, that it is a scary, dangerous situation but if it can happen to Tiger it can happen to me. People can relate, there's something positive that can come out of this.
You know what? Here's a guy who's been on the rebound for quite a while. He's clearly struggling after having had a number of surgeries.
John Feehery:
It's his fourth back surgery.
Adam Belmar:
Yeah. This is a very difficult thing for any human to deal with let alone a super human being athlete like Tiger. I think if he can take this and relate it to what others have dealt with he could actually do some help.
John Feehery:
I would say that in this era of Uber ...
Adam Belmar:
Yeah, get a car, man.
John Feehery:
Get a car, get a driver. He can afford a driver and he's going to take a pretty big hit on this from endorsements and things like that. Those pictures of him were terrible, of him, the mugshots.
Adam Belmar:
It could have been worse, Easton.
John Easton:
It could have been worse because he could have been involved in an accident, he could have hurt somebody or worse. I do feel sorry for him as well because I think he's struggling with some major personal issues. Look, it was really fun to watch him win these 14 Majors. It was phenomenal and many of us thought ... I remember thinking, "I'm not sure if he can get to Jack's or beat Jack's record." I'm not sure if I would have been happy or sad about that but it was fun to watch. I think during all this he was still struggling with a lot of personal issues related to his dad, obviously physical issues and it's still manifesting itself in what we're seeing. It's playing out in public and that's why I feel sorry for him.
John Feehery:
John, we know that you have some back issues that you've dealt with ...
John Easton:
Yeah, yesterday I did.
John Feehery:
With your golf swing.
John Easton:
Is that what we're reporting for yesterday, the [inaudible 00:18:36] Peter's golf tournament? There was back issues? I heard you guys played very well.
John Feehery:
We did actually. The fifth grade class did win, John Easton, myself, it was all for the kids. We were able to take home the cup and I'm very proud of our performance.
Adam Belmar:
I think it's just another way that EFB is participating in the community up here in the eastern market on Capital Hill and I applaud you both.
John Easton:
Thank you very much. The school's important, it's an important part of this community.
Adam Belmar:
So is the game of golf.
John Easton:
So is the game of golf.
John Feehery:
Thank you for joining us at the Feehery Theory Podcast brought to you by EFB Advocacy. EFB means excellent for business, that's right baby.