The Americans Kick Ass
Posted on August 12, 2012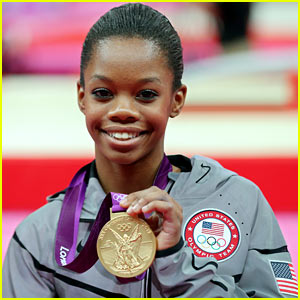 Despite the Opening and Closing Ceremonies, I am going to miss the Olympics.
I am not cultured enough to get madness surrounding the start and the finish of these games.  I thought both were pretty stupid, but I am not an expert on these types of things.
But the Games themselves were tons of fun to watch.
Michael Phelps proved once again he was a stud.  The American basketball team made the final game interesting, but just barely they were so dominant.
Beach volleyball, a sport I watch once every four years despite the skimpy bathing suits (it just seems to matter more in an Olympics setting) once again highlighted American dominance.
The women's swim team was incredibly impressive.
But it was the American female gymnastics team that really captured the imagination and the spirit of the good old U.S.A.
I remember when the Americans couldn't buy a medal in gymnastics.
This year, they won the team Gold medal and more than a few individual Gold medals.  The sweetheart of the team was probably Gabby Douglas, but there were plenty of other stars as well.
The team itself incorporates a huge chunk of America.  Gabby's coach, Liang Chow, was born in China, and became a U.S. citizen in 2002.  His training center is in Iowa.  Gabby is an African-American.  Jordyn Wieber's grandmother was born in Lebanon. Aly Raisman is Jewish. Kyla Ross's father is of black and Japanese ancestry, and her mother is of Filipino and Puerto Rican descent. McKayla Maroney is Irish Catholic.
This is America.  And that is why America kicks ass.
We kick ass because we have attract people from around the globe and they come here so they can do what they do best with freedom.
That is why we have the best sprinters, the best swimmers, the best gymnasts, the best basketball players, and the best engineers, the best businessmen, etc, etc.
More than 40 foreign-born athletes are representing the United States in the London Olympics.  That is a stunning number, but for America, it is not that surprising.
We have been doing this for a long time.
Some countries, like Great Britain and France, have diversity, but not the diversity of America.  Nor do they have tradition of people coming to America so they can achieve their dreams.
We did well this Olympics.  We are not in decline.  We kick ass.  Get used to it.