Brazil
Posted on September 22, 2011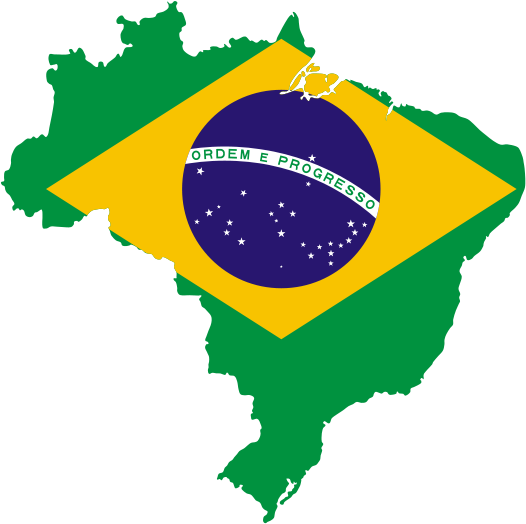 It has been a long time since the girl from Ipanema captured the imaginations of the American people. But Brazil these days is more than just a bunch of pretty women and nice beaches. In fact, for American workers (especially those in the aerospace industry and helicopter manufacturing) Brazil has been a jobs life-line.
Among the top ten American trading partners, Brazil stands as the only country that the United States has had a trade surplus with for the last two years. Of the top ten products that have been sent to Latin American countries from the States, three of them have been component parts for either aircraft or helicopters.
To say that Brazil is on a roll would be an understatement. "Rio", a new animated movie put out by Fox Pictures, is not only a hit; it also puts the iconic Brazilian city of Rio de Janeiro in a flattering light. Rio beat my hometown of Chicago for the right to host the Olympics in 2016, a coup for all of South America, and Brazil will also play host to the World Cup in 2014.
The Brazilian economy is a notable bright spot in an otherwise gloomy global downturn. Indeed, the Brazilians have now taken to offering the IMF some help in sorting out the European Debt Crisis, a real turn-around from a decade ago, when they had to ask the Fund for a bailout.
The Brazilian President Dilma Rousseff, made history by being the first woman to ever give the opening address to a meeting of the United Nations Assembly this week. She said in her remarks that this "will be the century of women."
It might also be a golden age for Brazil. The Brazilian economy is the world's seventh largest economy by nominal GDP and the eighth largest by purchasing power parity and things are only looking up from there.
Brazil has become such a strategic partner to the United States that President Obama and Rousseff held bi-lateral discussions to discuss their ideas on how to handle the European debt crisis. Obama has detailed his Treasury Secretary, Tim Geithner, to continue those discussions with his Brazilian counterpart in Washington later this week.
Total trade between the two countries is set to surpass that of 2009, when the two partners traded $35.6 billion in goods. U.S. exports to Brazil are on pace to beat the $19.3 billion exported last year and the $15.6 billion imported in 2009. As of August, U.S. companies shipped $16.4 billion worth of goods to Brazil.
According to Forbes Magazine, the third and fourth biggest exports from the Unites States to Brazil are turbo reactor parts and jet propulsion engines. "Brazil's aircraft maker Embraer is the fourth largest in the world, helping to keep U.S. workers employed. Exports of U.S. aircraft engines and parts up as much as 25.5% with trade value at nearly $2 billion for the year ending Aug. 31."
Now, in full disclosure, my firm QGA Public Affairs does some public relations work on behalf of Embraer, but those numbers are nonetheless extremely impressive.
The Brazilian and American trade relationship is good for both countries. For example, Boeing is working to sell some of its military aircraft to the Brazilian military, just as Embraer is doing the same for the U.S. Air Force. If both sales go through, the winners turn out to be America's workers. Embraer already imports billions of dollars worth of parts from iconic American companies like Honeywell and other suppliers located in states in every region of the country. And if Boeing is successful in their efforts, it will be a real shot in the arm for a company that has faced unnecessary and counterproductive regulatory action from President Obama.
Some may try to drive a wedge between the people of the United States and the people of Brazil. And let's face it, there are times when the foreign policies of the two countries will diverge. We are not going to agree on everything. But a vibrant trading relationship between the U.S. and Brazil has been especially good for American workers, and our government should do all that it can to continue to build on those strong ties.