Political purgatory
Posted on September 26, 2016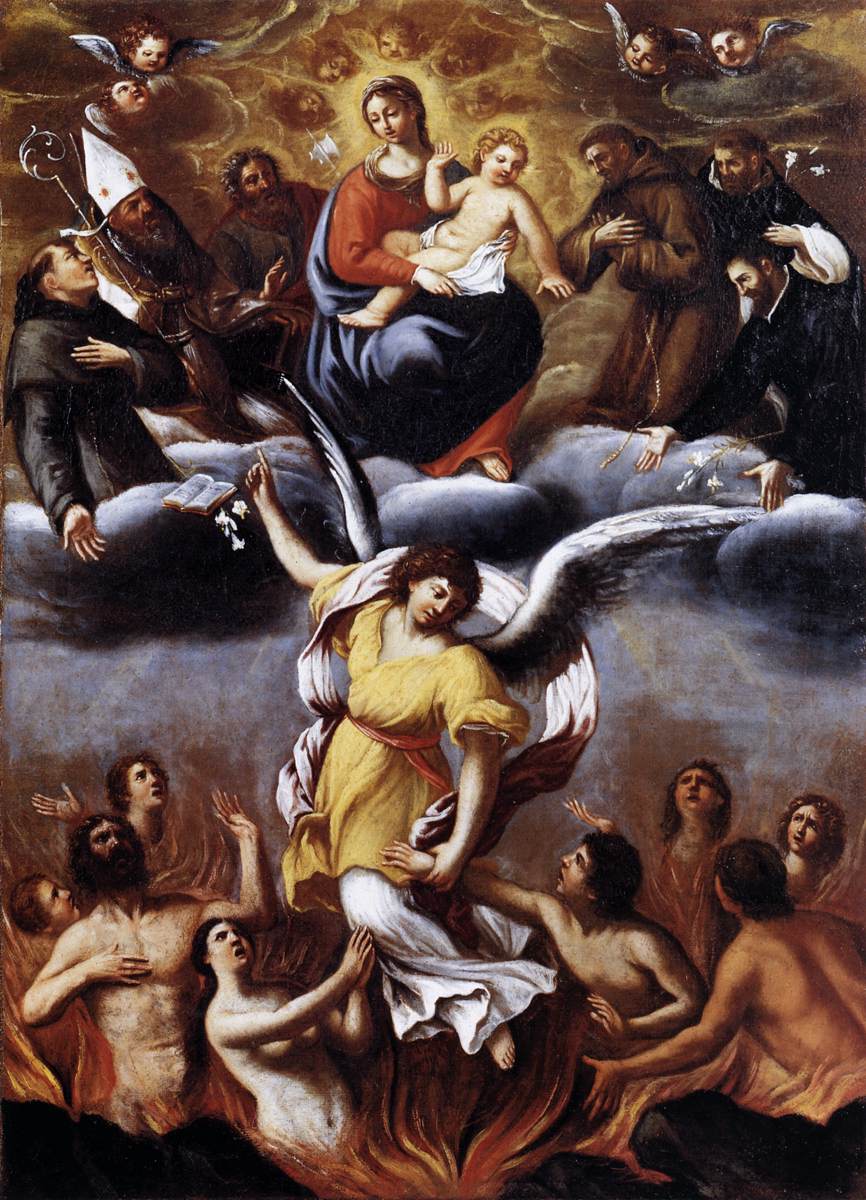 (Published in The Hill)
"Purgatory is for people in the middle. For those not evil enough to go straight to Hell. For those not pure enough to go straight to heaven."
So said Father Vincent De Rosa at Mass on Sunday at D.C.'s St. Peter's Catholic Church.
The concept of purgatory is a distinctly Catholic teaching. According to the dictionary definition, it's "a place or state of suffering inhabited by the souls of sinners who are expiating their sins before going to heaven."
I was struck by Father De Rosa's words — they pretty much define the vast majority of the American voters stuck in the middle during this election cycle.
We are in political purgatory.
I followed up with Father De Rosa after Mass, and the subject of the elections came up.
"One of the great things about Catholics is that we believe that there is a greater reward elsewhere, outside of temporal. We don't believe that any one man or woman will save us. That's for God to decide."
Voters, especially Catholic voters, are confronted with two unhappy choices in this election cycle.
One represents a continuation of the policies championed by the Obama administration, policies that promote abortion on demand and a destruction of religious liberty.
Another is inexperienced in government, promotes policies that will restrict immigration and got into a nasty public spat with the leader of the church, Pope Francis.
In times like these, I think it comes in handy to remember the words of Father De Rosa.
This election is important, as are all elections, and we should take it seriously. But under our constitutional system, America will survive no matter who wins the presidency.
I have expressed in the past that I will support the Republican nominee.
I'm a Republican, and while there is much about Donald Trump that I am not comfortable with, I think, on balance, he is a better choice to bring change to a system that needs to be changed.
He was not my choice during the primary process, but I respect the will of the Republican primary voters. Trump won fair and square. He didn't steal the election. He didn't overwhelm his opponents with a barrage of campaign ads. He offered a message of change and struck a chord with the voters.
I respect that.
But I respect the opinions of others who disagree. And should Democratic nominee Hillary Clinton win the White House, I will salute her victory and will work with her to make this country a better place.
I'm a voter who happens to be Catholic.
Catholic voters often are the ones that decide presidential elections. They swung for Ronald Reagan, swung against George H.W. Bush, swung for his son and then for President Obama in both 2008 and 2012.
Trump has work to do if he wants to win this demographic. According to some polls, taken a month ago, he was down 20 points or more in the Catholic vote.
My guess is that many Catholics are thinking twice about Clinton, and that's why the polls have turned around.
Over the weekend, Trump named 33 prominent conservative Catholics as advisers to his campaign, an acknowledgment that if he wants to win, he needs to continue to improve with this voting bloc.
Included in this group are Matt Schlapp, president of the American Conservative Union, and Joseph Cella, the founder of the National Catholic Prayer Breakfast, who had earlier signed a letter calling Trump unfit for office. I venture to guess that neither Schlapp, who once worked for former President George W. Bush, nor Cella find in Trump his ideal candidate, even as they advise him on how to win the election.
But American elections are not coronations.
We are not picking a divinity here. We are picking between two human beings who have great flaws and, to be fair, great talents despite those flaws. They are human beings who have agreed to put their lives on the line to serve this country. And they deserve our respect.
Yes, we are in political purgatory. But the election is just right around the corner. And soon we can all go on with our lives, no matter who wins.