Wisconsin
Posted on August 17, 2012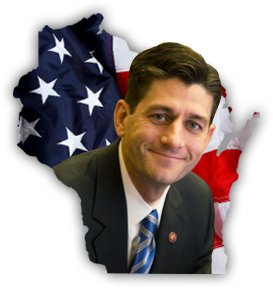 On hearing that Mitt Romney picked Paul Ryan to be his running mate, I immediately decided to investigate Ryan's home state of Wisconsin.
Well not really.   I had a previously scheduled golf trip with a couple buddies of mine.  We went to Kohler, Wisconsin to play a couple of amazing golf courses up there and then spent a couple of nights in Milwaukee.
The badger state seems be doing pretty well, despite the hot rhetoric that has emanated from this place over the last year or so.
Wisconsin is not exactly a libertarian paradise.  There are plenty of examples of public and private partnerships.   The town of Kohler has built world class golf courses in the last decade.   Kohler is perhaps most famous for it's bathroom fixtures, and even when you stay at the Holiday Inn Express, you are immediately impressed with the quality of the water faucets in the hotels bathroom.
The
Kohler company
is a perfect example of American craftsmanship.  They make a high quality product and though the Chinese might make a less expensive one, I doubt they will ever make a better one.
When you go drive into Kohler and its nearby bigger town Sheboygan, you know that you driving into a town dominated by one big company, and with the company's investment into the golf industry you get a sense of a bigger corporate responsibility, driven by the vision of one man, the founder of Kohler who really likes golf.
President Obama might believe that Mr. Kohler didn't build that company or those golf courses, and of course in one sense he is right.  Mr. Kohler had to get other people to actually construct the golf courss, but it was his money and his vision which made it happen.
When you walk into Milwaukee's new
county stadium
, where the Brewers play, you also see the possibilities that come from effective partnership.  I cant imagine this ballpark being built without the vision of one guy, Bud Selig.  Selig is the Commissioner of baseball, but he was the long time head of the Brewers Baseball Club.
And in a word, the baseball stadium itself is awesome.  A great place to watch the game, a nice family atmosphere, great food, and, of course, lots of beer choices.  Some may say that the government should have no role in constructing these types of facilitates but I think that is very short-sighted.   If done well, insuring that the taxpayers are protected, baseball stadiums like Miller Park can provide entertainment and a real sense of civic pride for a city's citizens. I think they can be a good investment.
Wisconsin should prove to be an interesting battleground in this election.   It is a pro-gun, pro-life, pro-beer state.  Romney and Paul Ryan have a real chance to win here, as long as their campaign doesn't get bogged down into an ideological argument that has no practical application to the issues facing the voters.   Wisconsin voters don't want to get rid of government, they just want it to work more effectively and at a lower cost.