Don't call the game before it's over
Posted on April 17, 2018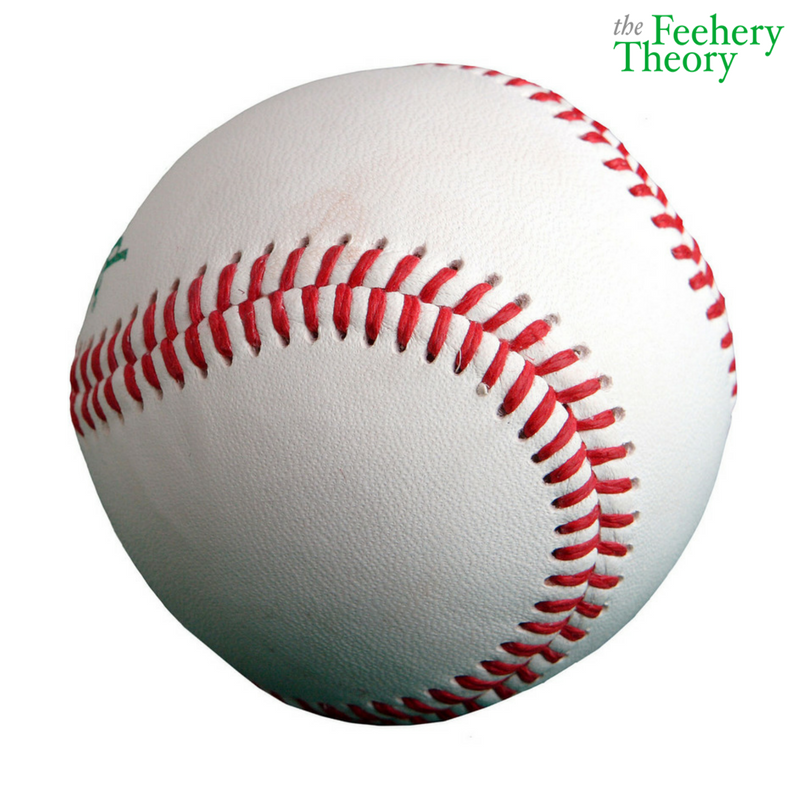 Thankfully, there is no mercy rule in politics. If there were, Republicans would already have lost their majority and Nancy Pelosi would be returning as Speaker.
I coach my son's Little League team, and we were hit by the mercy rule over the weekend.
We were down 14–4 after the end of the fifth inning, and under Little League mercy rules, we were supposed to be toast.
The other coach asked if we wanted to keep playing, and speaking for the team, I said sure.
They scored one more run in their half of the inning, but we scored 11 in the last inning to tie the game.
Under the mercy rule, we may have lost, but in my book, we won a huge victory.
With the retirement of Paul Ryan, it is now conventional wisdom that the Democrats are a shoo-in to take back the House, and can immediately start impeachment proceedings against the president starting in January.
I have been a lonely voice in the wilderness, telling my friends and colleagues that all is not lost for the GOP, not yet at least.
And now I have some examples, courtesy of the Little League team, that keep hope alive in my mind for the Republicans this November.
First of all, my squad had one hit all game, leading up to the fifth inning, but we usually are a far better team than that. In fact, we average about 10 runs a game.
Likewise, Republicans aren't in nearly as bad shape as the analysts would have you believe. Because of redistricting, they have a structural advantage that is not easy for the Democrats to overcome.
Sure, the party has been hit by some retirements, but most of those are in very safe Republican seats that the Democrats have no chance of winning.
Second, my best player gave up and, convinced that we were going to lose, refused to take the field in the top of the sixth. But then other players stepped up, including one kid, playing his first year of baseball, who made an incredible catch to stop a rally, and another reluctant youngster who pitched his first time ever and did very well.
Yes, Paul Ryan's departure is a blow, but graveyards are full of so-called indispensable people. The fact is, other leaders will step up and lead the party.
I happen to think that the combination of Kevin McCarthy, Steve Scalise and Patrick McHenry is kind of like Tinkers to Evers to Chance. They know how to play the game and they are highly motivated to win in November. They perhaps won't be as high-profile as the former vice presidential candidate, and it might take them some time to build the fundraising base of Mr. Ryan, but I am confident they can be very successful if they work as a team.
Finally, both Little League and politics can be wildly unpredictable.
Any coach can tell you that no lead is safe in a baseball game with 11- or 12-year-old kids on the mound.
I remember thinking, with the utmost confidence, that Mitt Romney was going to beat Barack Obama. I also couldn't fathom how a war hero like George H.W. Bush could possibly lose to draft-dodging womanizer like Bill Clinton.
And how is that Hillary Clinton administration treating you?
Politics is an unpredictable business, and no lead is safe in the minds of a fickle public.
Here is my theory about this upcoming election: If the economy is perceived to be either strong or getting stronger by the majority of voters, Republicans will keep the House and expand their majority in the Senate.
The reason has nothing to do about the efficacy of the Trump tax cuts. When the economy is strong, voters focus on cultural and social issues, which tend to cut better for the GOP. When the economy is weak, voters turn to the Democrats, because they figure they will find ways to spend money to take care of them.
I am glad there is no mercy rule in politics. Let's play this thing out and then see who wins and who loses in November.
(Also in The Hill)